Feel free to contact me at jonathan.channon@gmail.com
So you want to know more about the software engineer Jonathan Channon, hmmm... let me see, what can I tell you?
I'm a married man with two children. I met my wife in March 1999 at University and for some strange reason she obviously thought I was worth a shot and stuck around.
I live in the picturesque village of North Cadbury in rural Somerset. I have been in this area since 1996 and so far I have avoided sounding like Worzel Gummidge. North Cadbury is just down the road from Camelot Castle reported home of King Arthur! Take a visit to the top of the hill fort because the views are amazing. You can also see Glastonbury Tor and King Alfred's castle.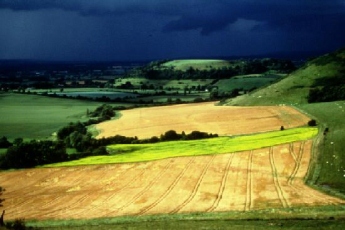 After graduating from University with a degree in Psychology I ended up working at Centaur Services in a technical support role. I learnt a great deal there and left to become a full time developer at WCBS. I spent the next 4 years developing a client server application written in Delphi with a large SQL Server backend and learnt ASP.Net & C# for a web based front-end product. In my spare time I learnt PHP and did a couple of little websites using MySQL as a backend database. I then moved onto Third Dimension to use my ASP.Net skills full time and continued to learn ASP.Net MVC. After some time there I moved to Inspectron to develop front end multi-threaded applications that connect via RS232/USB/Ethernet to large printing production machines as well as carry on with ASP.Net MVC.
Well that's a brief explanation of my career history and if you are still awake I'll carry on!
Whilst my main skills are .Net based I pride myself on not being tied down to proprietary software. One of my great finds is PetaPoco. In my humble opinion this should be part of the .Net framework but on the other hand it may lose its uniqueness if it went that way. I am a keen advocate of this project so if you're a developer go and download it now.
If you're into ORM's check out Subsonic which is mainly written by Rob Conery. I have contributed to this project and think its well worth a look at.
Another open source project that I am currently using is Twitterizer. I am using this project for part of my blog page and it has a great community around it.
If you're a fan of MVC frameworks, check out Nancy, FubuMVC & OpenRasta. Each one is slightly different but they all try to promote best practices and are a lighter framework than ASP.Net MVC
I also ported over the famous NerdDinner to NancyFX. Check it out here. From there I began to do a lot more OSS work and was awarded the Nancy MVM award!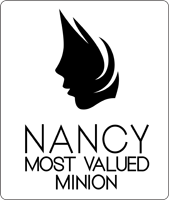 In the world of databases we all know about SQL Server, Oracle & MySQL but there has been a shift in thinking towards NoSQL databases where each set of data is referred to as a document. I enjoy working with RavenDB so please take a look and next time you need a database ask yourself the question do I really need a RDBMS?
One other open API that I use is Amazon's. I have written a MP3 tagging program because I couldn't find any software that catered to my needs so I thought I'd write my own. Using Amazon's API I am able to go off and query Amazon for some results that relate to my MP3 file and then tag my file with all the artist information and make it all pretty by embedding the album art into it.
Time for a curve ball I think!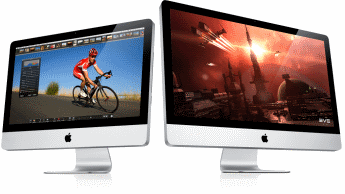 As you can probably tell I spend a lot of time developing applications and websites based on Microsoft technologies so it might surprise you that I'm a complete Apple addict. If you take a look at my blog page you'll probably work out that half my posts are probably about Apple products and software. I got my first Mac which was a 24" iMac in 2008, I then bought an iPhone 3GS in 2009 and in 2010 I bought an Airport Extreme base station and an Apple TV. I have some great software running on my iMac, Apple TV & iPhone. I have a nice setup where I can stream films from my iMac to my Apple TV and I have also installed Boxee on my Apple TV so I can watch lots of on-demand TV via applications like BBC iPlayer. I also have some great software running on my mac so I can stream films to my iPhone wherever I am in the world and I can also plug my iPhone into the TV so I can watch it on a big screen. There are some really great pieces of software that come with the mac as standard and also great software being developed for it. I know its scary to learn something new but if you have never used a mac go and spend 10 minutes using one and I bet you'll love it.
As a developer at heart I couldn't just bypass the whole development side of things on a mac so after a few lazy days tinkering I have managed to get little projects written in Objective-C, Java, PHP and Ruby on Rails all working successfully. One of the amazing things with a mac is that all this stuff comes pre-installed! Anyway that's enough evangelising, what's next?
Being surrounded by lots of countryside means lots of walking! There are lots of fields, forests and footpaths to explore and it's a great way to get some fresh air. You also can't beat a walk after a great Sunday lunch usually prepared by my better half as I'm not a great cooking fan. Let's put it this way, I understand why Gordon Ramsey swears so much! If you can't be bothered to cook a Sunday lunch then there are plenty of great country pubs to enjoy. We are very lucky in Somerset that there are great views and great food & drink all close by.
Finally, I couldn't end it without mentioning Formula 1. What a great sport as well all the glitz and glamour. Would love to visit Monaco one day so I'm going to have to encourage the kiddie winkles to take an interest in F1 so they can become the next British F1 champion and smuggle me into their luggage when they visit Monaco. F1 in high definition is amazing!
Anyway that's as much as I'm going to bore you with and if you're still reading this congratulations on reaching the end and still being awake. I've got to go anyway because all that talk of country pubs has got my stomach rumbling. Yum, Yum.